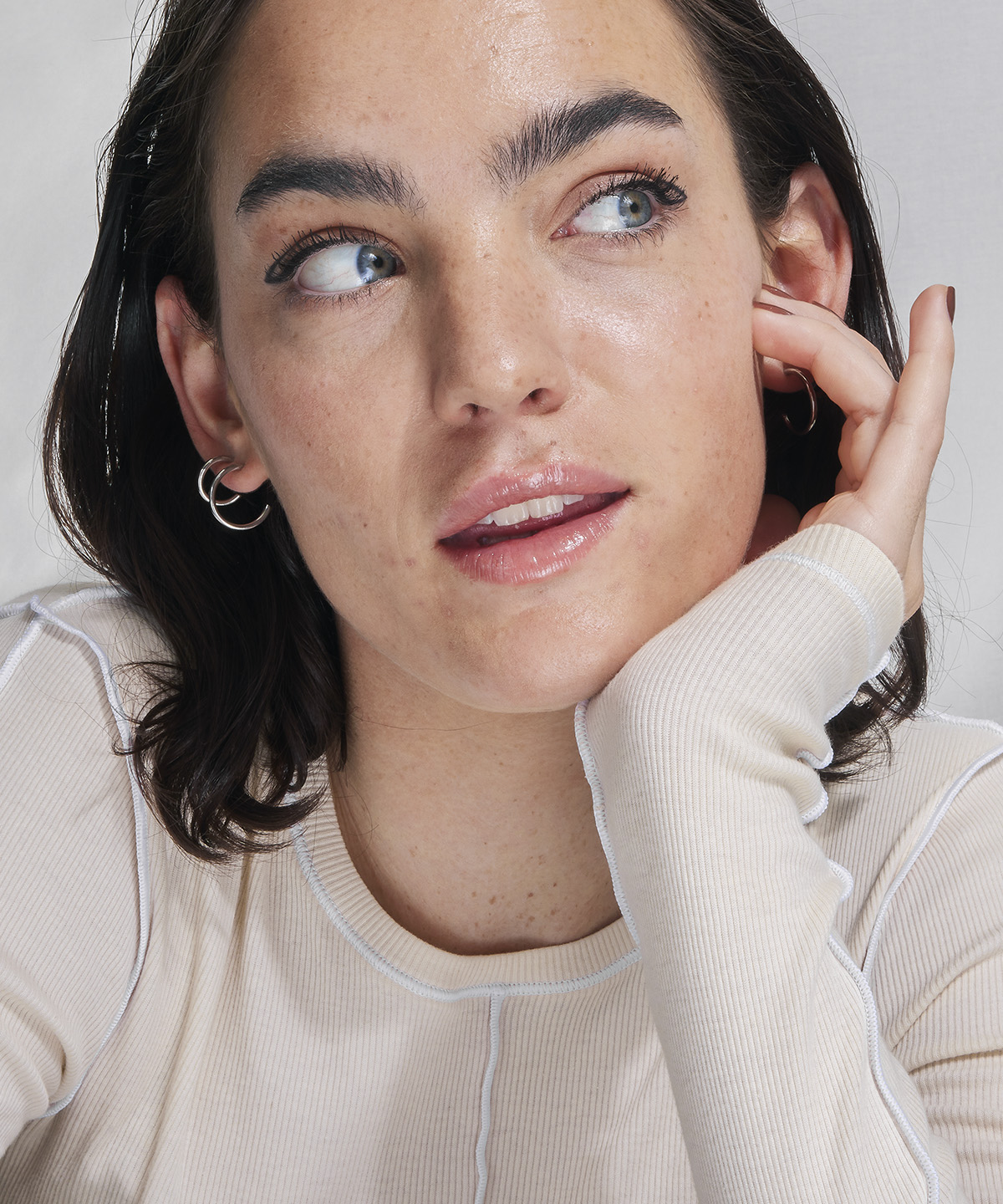 The purpose of IsaDora AB's website is to provide general information about IsaDora's operations and to allow individuals to interact with IsaDora.
By visiting and using IsaDora AB's website you accept the following:
Purpose of IsaDora AB's website
The purpose of IsaDora AB's ("IsaDora" or "we") website (the "Website") is to provide general information about IsaDora's operations and to allow individuals to interact with IsaDora.
Copyright
IsaDora shall own all of the interest, title and right in and to the content of the Website (the "Intellectual Property Rights"). By Intellectual Property Rights, we refer to all parts of the Website including without limitation images, texts, videos and any similar rights valid against third parties, whether registerable or not.
The Intellectual Property Rights may not be reproduced, redistributed, disclosed or published, in whole or in part, directly or indirectly, to any other person regardless of purpose. On an exceptional basis, IsaDora may expressly in writing authorize you to reproduce and/or represent all or part of the Website, on certain media for a specific pre-determined purpose. Any request for authorization in this regard must be submitted in advance to the following e-mail address: info@isadora.se.
Third party websites
IsaDora does not undertake to monitor or review content on websites provided by third parties nor is IsaDora responsible for the accuracy or reliability of any such third-party websites. Furthermore, IsaDora may on the Website provide links to websites operated by other entities. If you use these third-party websites, you will leave the Website. If you visit any linked website provided by a third party, you do so at your own risk, and it is your responsibility to take all protective measures to guard against viruses or other destructive elements.
Right to delete inappropriate content
IsaDora may at any time, for whatever reason (e.g. if deemed inappropriate in IsaDora's sole discretion) and without prior notification delete comments, reviews and other posts placed by users on the Website.
Terms & conditions for competitions arranged by IsaDora AB
IsaDora AB ("IsaDora") occasionally and at its own discretion arranges competitions on social media platforms. Such competitions can be arranged by IsaDora alone or in collaboration with other companies. What is stated below is applicable between participants of competitions and IsaDora regardless of whether a competition is arranged solely by IsaDora or in collaboration with other companies. You agree to the following terms if you enter into a competition arranged by IsaDora.
Please note that as the competitions are arranged on social media platforms such as Facebook and Instagram, you as a user of such platforms must accept and adhere to their terms and conditions. You find the relevant terms and conditions on the respective platform's website.
You are free to participate in as many of IsaDora's competitions as you want but you can only win once. The winner will be listed in the comment field of the post about the competition. If the competition is held on Instagram, winners will also be contacted via the Direct Message function available on Instagram and Facebook. If you are announced as the winner of a competition, you must send your contact information to IsaDora via the Direct Message function with two weeks of the announcement. Your contact information will be used for the purpose of sending you your prize. IsaDora may also post information on Facebook and/or Instagram about who won the competition.
IsaDora AB determines in its own discretion who wins a specific competition and there is no pre-determined basis for evaluation. However, such basis for evaluation may be described by IsaDora AB on a case-by-case basis before a competition commences.
A participant in a competition arranged by IsaDora shall indemnify and hold IsaDora harmless from and against any and all damages, costs, losses and expenses, direct or indirect, arising out of or in connection with his or hers participation in the said competition, including but not limited to any third party claims on intellectual property rights infringements.
Participation is open to everyone over 18 years old worldwide, except employees at IsaDora or its affiliated companies. Cash instead of the prize or an exchange of prizes is not possible. Any taxes will be paid by the winner.
Information about how we process your personal data in connection with competitions
When you participate in competitions arranged by IsaDora, alone or in collaboration with other companies, we may process personal data about you. Such personal data includes your name, user name for the relevant social media platform, email address and postal address and such personal data is collected directly from you. IsaDora is the controller of the processing of personal data carried out in connection with our competitions. This means that we are responsible for ensuring that the personal data collected is processed lawfully and we promise to always process such personal data in a secure manner.
The provision of your personal data is necessary in order for you to participate in a competition and receive your prize if you win. If you do not submit your personal data we may not be able to include you in the competition or may not be able to send you a prize if you win.
Why do we process your personal data and what legal ground do we have?
We process your personal data in order to announce who won in our competition and to send you a prize if you are the winner in one of our competitions. The processing of your personal data for this purpose is based on our legitimate interest to announce to the public who won in a competition and to provide a winner with their prize. The types of personal data that we process are not generally considered to be of a privacy sensitive nature and the processing is limited to publishing the winners' name (or username on the relevant social media platform) and what is necessary to provide the winner with their prize. Announcing the winner is important to us both from a marketing perspective and from a transparency perspective as we wish that all participants in our competitions should know that a winner was selected and who that winner was. Furthermore, we believe that you also have an interest in receiving your prize if you are the winner of a competition. Based on the abovementioned factors we have conducted a balance of interests test with the conclusion that our interest to process your personal data for the abovementioned purposes overweigh your interest in not having your personal data processed for these purposes. If you do not agree with our assessment you may object to it. Please read more about your rights in the below.
For how long will we keep your personal data?
Personal data processed in order to announce and publish information on winners of competitions will remain on our social media accounts for as long as it is considered relevant. Generally this means that we delete posts containing personal data (or remove personal data from posts) after one year. Personal data which is processed in order to provide a winner with a prize is processed until the gift has been sent to the winner. Generally, the prize will be sent within four weeks from receiving the personal data such as postal address.
Who will have access to your personal data and will it be transferred outside of the EU/EEA?
If we arrange a competition in collaboration with another company, either an IsaDora company or an external company, we may transfer your personal data to such company to the extent needed for them to publish information about who the winner is and to provide the winner with a prize. If we collaborate with a company located outside the EU/EEA we will ensure that satisfactory protection of personal data is safeguarded through the use of standard contractual clauses approved by the European Commission or the EU/US Privacy Shield Certification. Should you wish to have a copy of these, please email dpo@isadora.se.
Please note that if you publish any information on social media platforms, the companies responsible for the relevant platforms will have access to such information. IsaDora is not responsible for processing carried out by companies responsible for social media platforms, please be referred to information provided in each social media platform's terms and conditions, privacy policies and other information.
What are your rights?
You are entitled to know what personal data we are processing about you, and you can request a copy of such data. You are entitled to have incorrect personal data about you corrected, and in some cases you may request that we delete your personal data. You are also entitled to object to certain processing of your personal data, and request that the processing of your personal data should be limited. Please note that limitation or deletion of your personal data may result in us not being able to include you as a participant in a competition or provide you with a prize if you win.
If you want to exercise any of your rights, please contact our data protection officer by sending an email to dpo@isadora.se. You may also send a letter to Höjdrodergatan 26, 212 39 Malmö, SWEDEN. Please mark your letter with "Att: IsaDora's Data Protection Officer".
If you have any objections or complaints about the way we process your personal data, you have the right to file a complaint with the Swedish Data Protection Authority (Sw. Datainspektionen).
Disclaimer
We will make reasonable commercial efforts to ensure that the Website always contains accurate and up-to-date information. It is, nevertheless, possible that the information may be incomplete, incorrect or out of date. The information on the Website does not represent any offer of securities for sale and must not be used as the basis for any investment decision or treated as an invitation to purchase securities or otherwise considered to relate to any particular investment. A user of the Website may therefore not in any way rely upon the completeness, accuracy or reliability of any information provided on the Website. IsaDora is not liable for any inaccuracy, incompleteness or misrepresentation of the factual circumstances for any of the information displayed on the Website. For the avoidance of doubt, we accept no liability for any inaccuracies or omissions in the information and, thus, any decision that you base on the information on the website is taken at your own risk. IsaDora or its subsidiaries accept no liability for any kind of loss or damage incurred from the use of the Website or the information that they contain. We also accept no liability for the content of any third party's website that you may access from the Website (via links).
This disclaimer should be governed by and interpreted in accordance with Swedish law, not taking into consideration its conflict of laws principles.
Changes
If there are any changes to how we process personal data in connection with competitions, we will post an updated version of this information on our Website, www.isadora.com.